Thrifty Thursday: 5 Budget-Friendly DIY Household Cleaning Products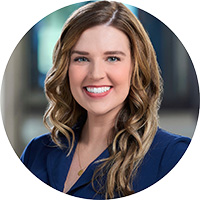 Thursday, September 25, 2014
All Your Money
Take a moment to think about how much money you spend per year on household cleaning products. Laundry detergent, fabric softener, and dryer sheets. Solutions for windows, hardwood, and kitchen surfaces. Bathroom cleaners, dish soap, and air freshener. The list goes on and on, and the dollars add up and up.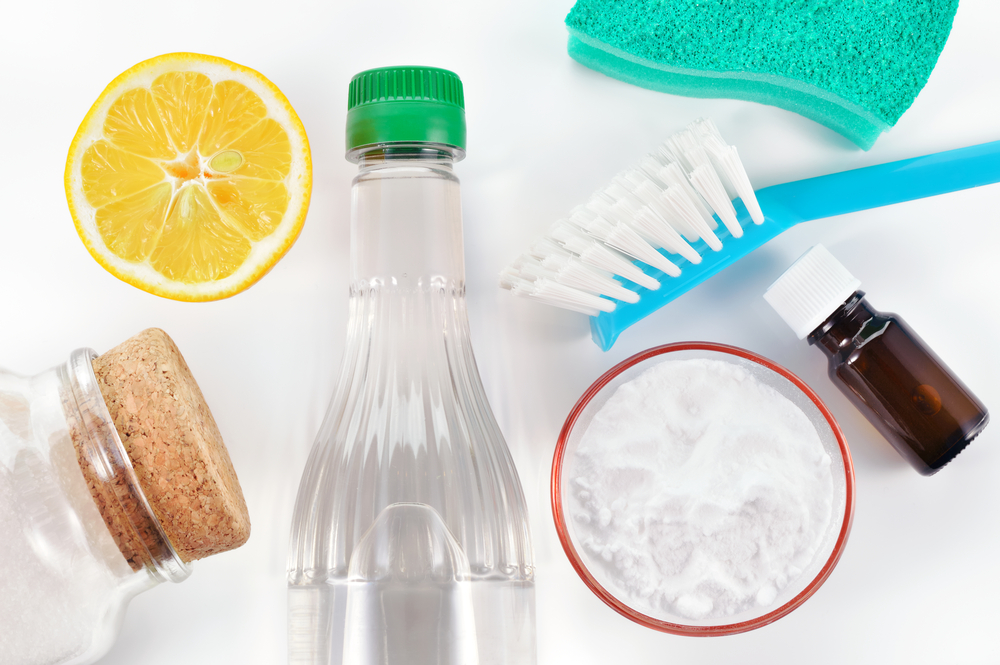 A single person spends, on average, about $42 a month on household cleaning supplies. That's over $500 a year. A family of five spends over $700 per year.
What if we told you that it's possible to cut that number down by half - or significantly more?
Dedicate a little time to making common household cleaning products yourself, and your savings account (and the environment) will thank you. Here are a few ideas to get you started.
Laundry Detergent
Ingredients:
1 Box of Super Washing Soda 3 lb. 7 oz.
1 Box of Borax 4 lbs 12 oz. size
1 Box of Pure Baking Soda 4 lb. =
3 bars of Fels-Naptha 5.5 oz. or Ivory soap
1 container of Oxy-Clean 1.3 lb
Optional: Purex Crystals 28 oz. or Downy Unstoppables, for scent
Instructions:
Grate your Fels-Naptha Bar by hand or toss it in the food processor. You want it to be grated as finely as possible. For Ivory soap, microwave it until foamy, then crush into a fine grade.
In a large bowl or bucket, mix together the grated soap and all other ingredients.
Pour into your container of choice. Take note that this recipe makes 18 pounds worth of detergent, so you'll need to have a rather large container.
To use, scoop 1-2 Tablespoons of detergent into the wash load. This can be used in high efficiency washers.
Total cost = $20 | About 4 cents per load. Makes 504 loads' worth (using 1 Tbsp. per load.)
Fabric Softener
Ingredients:
2 cups hair conditioner (Suave is a popular, inexpensive choice)
3 cups white vinegar
6 cups hot water
A container to mix it in (a pitcher is ideal, as it's easy to pour the mixture later)
Optional: Essential oil, for scent
Instructions:
Mix the water, vinegar, and conditioner together.
Stir for several minutes, until clumps disappear and mixture is smooth.
Pour into a final storage container (an old fabric softener jug or milk jug are perfect.)
To use, add about 1/4 cup per load to rinse cycle. Safe for high energy washers.
Total cost = $4 | About 8 cents per load. Makes 44 loads worth (using 1/4 cup per load.)
Dryer Sheets
To save costs on dryer sheets, try using a kitchen staple. Tightly roll up a few balls of aluminum foil so they fit comfortably in the palm of your hand. Use 2-3 of these per load in the dryer and they act as static-reducers!
Tennis balls are also an option, and a few people combine this method with the foil balls for materials that really hang onto static.
Something else to keep in mind is that you only need half of a dryer sheet per load to get the job done. And sheets can be re-used. Extend the life of your box of dryer sheets by putting these tips into practice!
Total cost = $0 | Or the cost of your standard dryer sheets, with double the usage.
All-Purpose Household Cleaner
Ingredients:
1 tsp borax
1/2 tsp washing soda
1 tsp liquid castile soap
2 cups warm water
Optional: Essential oils, for scent (lemon, orange, and lavender are popular choices)
Instructions:
Mix together all ingredients in a spray bottle and shake together.
Add 2 cups of warm, distilled (or boiled) water to the mix. Shake well.
Can be used as kitchen, bathroom, and countertop cleaner - it does disinfect!
Total cost = 10 cents per bottle made.
Wood Polish
Ingredients:
2 Tbsp. olive oil
1/4 cup distilled white vinegar
1/4 tsp. lemon oil (or fresh lemon juice)
Instructions:
Using a funnel, pour olive oil, vinegar and lemon oil into a spray bottle. Shake well.
To use, spray polish onto microfiber cloth and rub onto finished-wood furniture. Remove excess polish with a clean cloth.
Total cost = 34 cents per bottle made.
Air Freshener
Ingredients:
Essential oils of your choice
1/2 cup rubbing alcohol
1/2 cup warm water
Combine water and alcohol in spray bottle.
Add 15-25 drops of essential oil of your choice.
Shake the mixture before spraying.
To use, spray throughout room when it needs a fresh scent boost.
Total cost = about 20 cents per bottle made.
There are plenty of ways to save on cleaning products by making them yourself. The main benefit of this, of course, is the money you'll save. In addition, though, DIY cleaners are usually more environmentally friendly and non-toxic as well.
You might also like: 25 DIY Green Cleaning Recipes for the Whole House | Vinegar: The Budget-Friendly Miracle Worker | How to Prepare Your Home for Fall + Winter