Thrifty Thursday: 5 Ways a Crock Pot Saves You Money + Bonus Recipes
Thursday, October 9, 2014
Thrifty Thursday
If you haven't already jumped on the slow-cooker bandwagon, 'tis the season! Warm, hearty meals are a staple in the Fall and Winter months, and there's no better - or cheaper - way to prepare them than in a crock pot.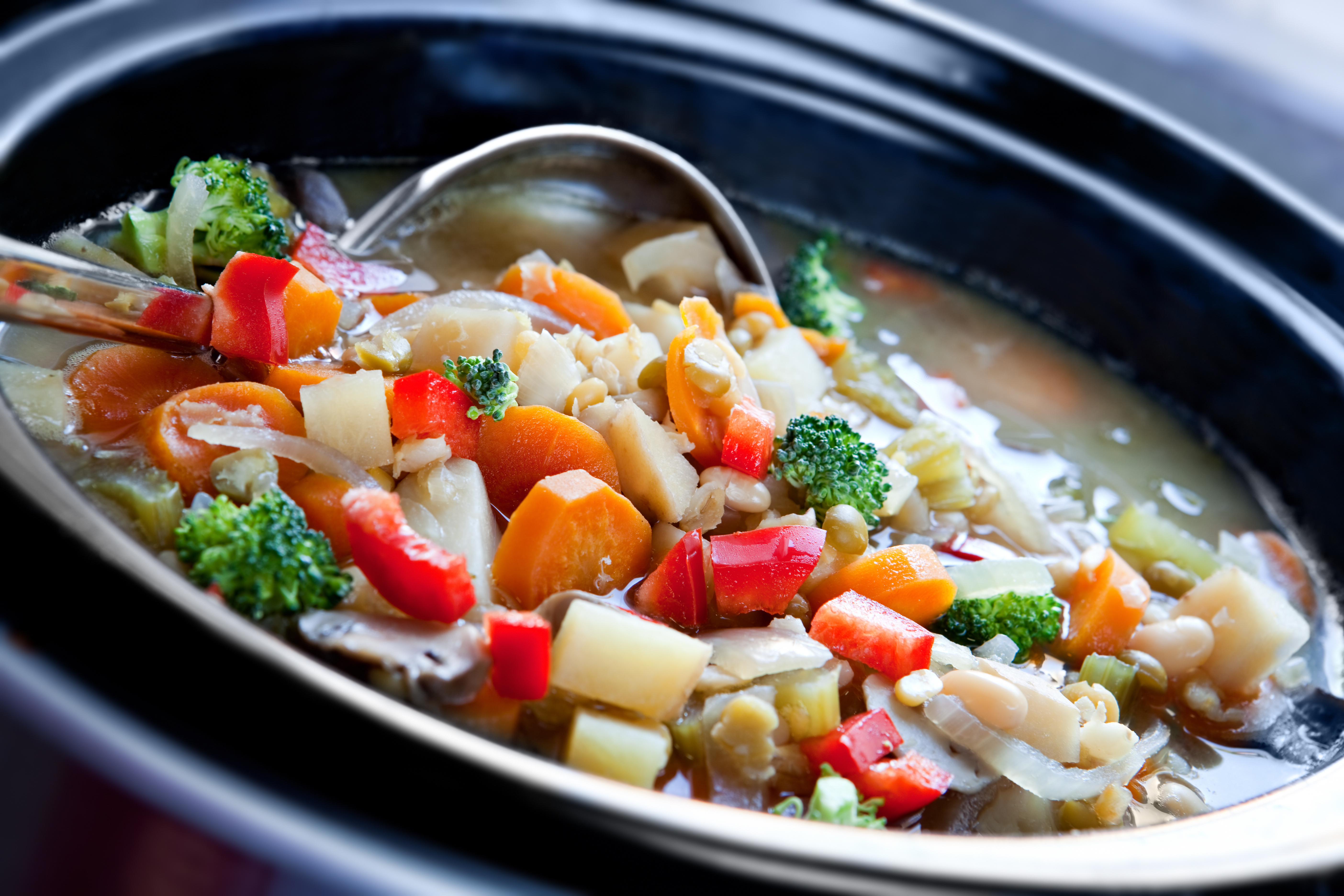 Image source: Shutterstock.com / Photographer: Robyn Mackenzie
We've discussed how meal planning and make-ahead freezer meals can save you some major bucks. Today, let's take a look at why the crock pot is a household must-have.
5 Ways Crock Pots Can Save You Money
1. They're Affordable
Small, quality crock pots can be found for as low as $16, new! If you're considering pricey kitchen appliances and utensils that you'll only use once in a blue moon, consider that this affordable option can serve you and your family multiple times a week, for an incredibly small initial cost.
2. They'll Save You Money on Groceries
Slow-cookers are able to transform tougher cuts of meat, typically sold for a discounted price at the grocery, into tender and tasty meals. Inexpensive options like beef brisket and pork shoulder are some extremely affordable meat options. You can also put more of a stop to tossing out produce that's beginning to go bad. Simply toss a mix of veggies into the crock pot with some seasoning and broth, and you've got an instant stew or side dish.
3. They Cut Down Your Time in the Kitchen
Once you've prepped the ingredients for a meal and tossed them in, the crock pot will take care of the rest. Get it going before heading to work in the morning, or before you start your day, and you can enjoy more time with the family after work or a day of errands. Plus - a one-pot meal means less dishes to deal with once you're done!
4. They Use Little Electricity
Slow-cookers use less energy than firing up a conventional oven, and they can run and stay heated for longer periods of time. This will help you cut costs on your energy bill. | Related: How to Save Money on Your Electric Bill
5. Cooking in Large Batches Means You'll Dine Out Less
Cooking in a crock pot can result in large batch meals, which means you can refrigerate or freeze them for future use. Bring leftovers to work for lunch, or eat them on the weekends, and skip the dining out to save hundreds of dollars a year.
Get Cooking
Now, let's get to the really good stuff. We've rounded up some crock pot meal ideas that sound absolutely divine! Give a few a try and let us know your favorites.
Breakfast
Lunch + Dinner
Sides
Desserts
What are your favorite slow-cooker go-to recipes? What's one you've been itching to try? Share your thoughts with us in the Comments section below!