Thrifty Thursday: Black Friday Shopping Tips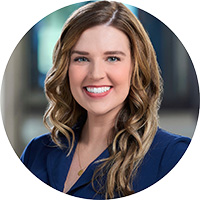 Thursday, November 13, 2014
All Your Money
Ah, Black Friday... one of the most-loved and most-hated days of the year. On one hand, we have a short window of time to score some of the best deals of the year and save loads of money on holiday gifts. On the other, we're stuck fighting crowds and yawns, and more than likely, we'll end up spending way more than we need to.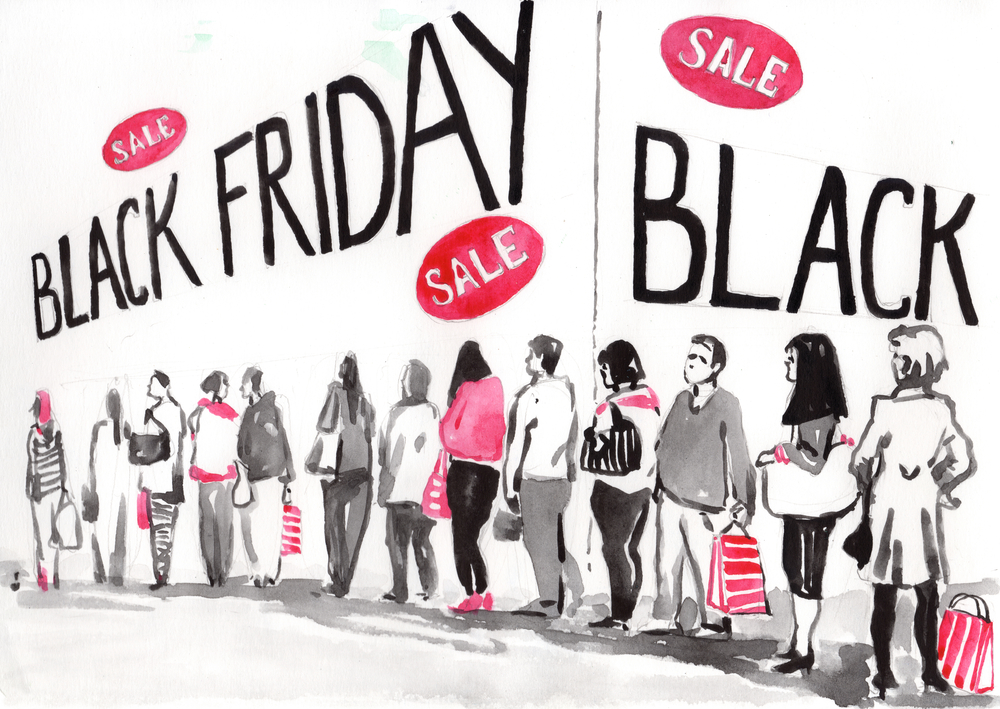 While it's already a thrifty way to shop for the holidays, here are some ways you can save even more money, time, and stress if you're hitting the upcoming Black Friday sales.
Create a Holiday Budget
If you dive into Black Friday without any cap on how much you're willing to spend, then the super low sale prices don't really matter all that much, do they? Make sure you've created a holiday budget before leaving the house - and stick to it, no matter what kind of extras you might find for those on your to-buy-for list while you're out.
Compare Store Prices to Online Prices
A retailer may have a killer deal on an iPad or pair of shoes, but the price may not be better than what you can find it at online on sites like Amazon and eBay. Make sure you investigate the items you're hoping to find in-stores beforehand and see whether or not you can save some money and some of the Black Friday stress by ordering online and having them delivered straight to you instead.
Compare Store-to-Store Prices
Black Friday is a very competitive time for retailers, especially those similar to each other. That may mean sale prices are similar, but make sure you know for certain before finding out whatever it is you purchased was actually cheaper somewhere else. Look closely over Black Friday ads and take notes on where you'll find items for the best price. In addition, find out whether or not the stores you'll be visiting will price match Black Friday items. | Related: Quick Money Tip - Price Matching
Map Out Your Day
You can't know for sure how long you'll spend at each location you hope to shop at, but you should have a good idea of the order in which you'll visit each retailer. Try making a list of the top three places you must visit, and embrace the fact that you might not make it to the rest. If you know of alternate routes you can take to get to where you're going to avoid main streets and traffic jams, jot those down, too.
Carry Cash + A Calculator
Ditch the debit card and withdraw a set amount of cash for your Black Friday purchases. It'll be way too tempting to purchase little extras along the way - or one big, unexpected item - with your card. If you'd rather not deal with bills and coins, make sure you can easily pull up the calculator on your phone (or carry a real, old-fashioned one) so you can keep track of your spending in the moment. You can also use it to figure out exact numbers on the deals you're getting (20% off might sound awesome... but how much is it really saving you?)
Bring Ads + Coupons with You
See an incredible deal that you absolutely must snatch up on Black Friday? Print it off of the retailers website or cut it out of their mailer ad and make sure you've got it with you the day of, just to avoid any possible confusion or disputes when you're in the store.
Get Gift Receipts + Hang onto Your Own
Some stores may have a strict policy on items purchased on Black Friday and whether or not they're allowed to be exchanged or returned later. Make sure to ask for gift receipts and take the time to put them all in a safe place once your purchase is complete. Don't hesitate to take a moment to ask the cashiers what the store policy is on Black Friday returns if you're unsure about a gift.
Download Black Friday Apps
There are lots of apps available that can help you enhance your Black Friday shopping experience even more! Check out and download some of the most popular apps here.
Keep an Eye Out for Online + Early Sales
Some stores and online retailers offer pre-Black Friday sales (usually starting the weekend before) that are comparable or even better than what you'll find on Black Friday. Do some research on the places you plan to visit and the items you plan to purchase to see if you can score an awesome deal before the actual day of deals - or after, on Cyber Monday.
Here's to an even thriftier Black Friday experience, readers! Don't forget to bundle up, take a shopping buddy, eat breakfast, and try to get a little shuteye before shopping 'til you drop!