Tips + Tricks to Help You Save Hundreds of Dollars This Holiday Season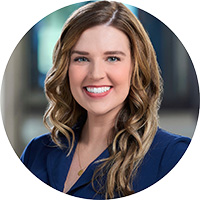 Monday, November 4, 2019
Mom Squad
This post is a part of a series we contribute to 97.3 WMEE's Mom Squad monthly e-newsletter!
Learn more. | Read more articles.
November is here, and the holiday rush is right around the corner! With all of that holiday fun often comes a great deal of spending. This year, Americans predict that they'll spend an average of $637.67 on gifts alone for the holidays. When extras like cards, decorations, food, and party expenses are added in, that number goes up to $1,007.24. That's a good chunk of change!
But you already know all of this. So, what can you do to cut back on holiday spending and, in turn, cut out some of the stress that comes with the most wonderful time of the year? Here are some ideas to consider!
Gifts
The bulk of your holiday spending will likely go toward gift-giving, but this is also the area where you can work to save the most money overall.
Décor
Home never feels more cozy than during the holiday season. Twinkling lights, greenery, the sweet smell of cinnamon and spice... but it can also get quite costly.
USE WHAT YOU'VE GOT: Chances are, you really don't need to stock up on brand new holiday decorations because you've already accumulated plenty. Before you toss those overpriced ornaments and singing snowmen into your cart, try shopping your own attic, basement, or garage. Pull out every holiday box and bag you can find and start digging through them. Toss out anything that hasn't fared well over the years, and hang onto the rest. Set it all up and then determine what you really "need" to invest in. If you just can't stop thinking about new decor, consider doing with what you've got this year, and stocking up on new, high quality items after Christmas, when retailers will slash the prices by major bucks - sometimes 50-80% - to make way for Valentine's Day merchandise.
GET CREATIVE: In addition, consider that the most minor adjustment may help set the mood for the holidays in your home. Round up all of the candles you own and place them all on the mantle together for a bright, warm glow. Craft bows out of extra gift ribbon and place them throughout the house. Pour red and green candies into your clear kitchen or glassware storage and you've got an instant holiday display. Go for a walk and collect fallen pinecones to string as garland, toss in a bowl with cinnamon sticks, or decorate your tree with!
BUY USED: Many thrift stores save all of the holiday items that have been donated throughout the year to display until November and, once it's out, continue filling their shelves with it through Christmas. Most of these are decorations. It's not uncommon to come across unopened boxes of ornaments, unused string lights, and like-new wreaths, wall art, and little holiday knick-knacks.
CHOOSE A THEME: One reason it's so easy for us to overspend on holiday decor is that it's all so different! One day we may feel red and green vibes and the next we want our homes to shine in silvers and golds. One year, we may be slightly obsessed with snowmen and the next, reindeer. Try creating a vision board to help you decide exactly what look and feel you're going for when it comes to decorating for the holidays. Then stick to it. This will help you pass up anything that doesn't fit your holiday decorating theme while you're out and about.
Food
There's no doubt about it, holiday food is the best. Casseroles and breads, savory treats and warm drinks have the power to bring family and friends together around one, happy table. But many of the ingredients that go into these feasts come with price-tags that aren't so sweet.
BUY IN BULK: Will you be needing a lot of cheese, a lot of bread, and a lot of eggnog for your holiday gatherings? It's probably in your best interest to purchase these items in bulk. If you don't have a Costco or Sam's Club membership, try an establishment like GFS. If you're buying perishable foods, make sure you can either buy them just before an event or that the food you're buying can be frozen until they're ready to be used.
USE YOUR MEMBER REWARDS: Most grocery stores offer member rewards programs - whether a card or an app - that offer major deals. But only so long as you make use of them! Make sure you scan your rewards card every time you make a purchase and see what kind of offers are printed on your receipt. Also, watch out for e-mail updates and download any available apps to stay in-the-know about the best deals.
GO HALFWAY HOMEMADE: While fully from-scratch made meals and treats are great, sometimes it's cheaper and less stressful to go halfway. When making pie, for example, you may end up saving time and money by focusing all of your attention on the filling and buying a pre-made pie crust. If you're making a casserole, it might be tempting to make your own noodles, but you can save on time and money buying them boxed. Crafting a dessert platter? Go ahead and make the cookies and brownies, but we won't tell if you sneak in a few storebought truffles!
USE A SLOW-COOKER: Crock pot meals are often incredibly affordable and they'll save you time in the kitchen, too. Let the slow-cooker make the mac and cheese while you focus on the turkey and potatoes. We rounded up several crock pot recipes you'll want to try!
Party
It's both an honor and a curse to be the primary host or hostess of all family gatherings. It's totally worth it to have everyone under one roof, creating memories that will last a lifetime. But the stress and dollars that go into it can easily zap some of the joy out of preparing for guests.
MAKE IT A POTLUCK: Request that your guests bring along a side dish and a drink so that you're only spending money on the main dishes and decor. This will save you both time and money. Besides, in most cases, people already plan to bring along something to share, regardless of whether you ask.
HOST AFTER DINNER: Skip having your party revolve around a meal and host it at an off-time - after lunch or dinner. Let your guests know that there will be finger foods and desserts provided, but no main course, so they know to eat before arriving.
GO FOR 2-IN-1: Is your home the go-to for all family gatherings? Knock out a few occasions in one go by celebrating multiple holidays (and birthdays, anniversaries, etc.) that fall close to each other all in one big party so you don't have to host multiple, pricy get-togethers. Celebrate Christmas, Grandpa's birthday, and New Year's all in the same night. This may mean you'll be hosting your party before or after the actual holiday or special occasion date, but no one will mind. Everyone loves a good party, no matter when it takes place!
SHOP FRUGALLY: Use some of the tips above for decorating and preparing food on a budget. Visit the dollar store for items like paper plates, napkins, plastic silverware, and cheap tablecloths, balloons, and streamers. Shop at warehouse stores to stock up on party food for cheap.
Need some extra holiday shopping tips? Learn more about how 3Rivers makes holiday shopping easy, how to protect yourself from money scams and identity theft during the holidays, and how to make and stick to a holiday shopping budget. Plus, get inspired to make your own gifts with over 300 DIY ideas, and, once the holidays are over, get some tips on paying down holiday debt.