What's the Deal with These Pink Postcards?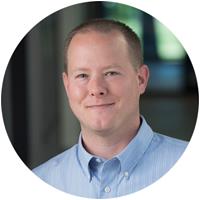 Thursday, October 25, 2018
Fraud
Members are reporting pink postcards urging them to call a number about a time-sensitive matter on their mortgage. To their credit, something didn't seem right. With all due respect to Jerry Seinfeld, we wanted to answer the question, "What's the deal with these Pink Postcards?" So, here's the skinny: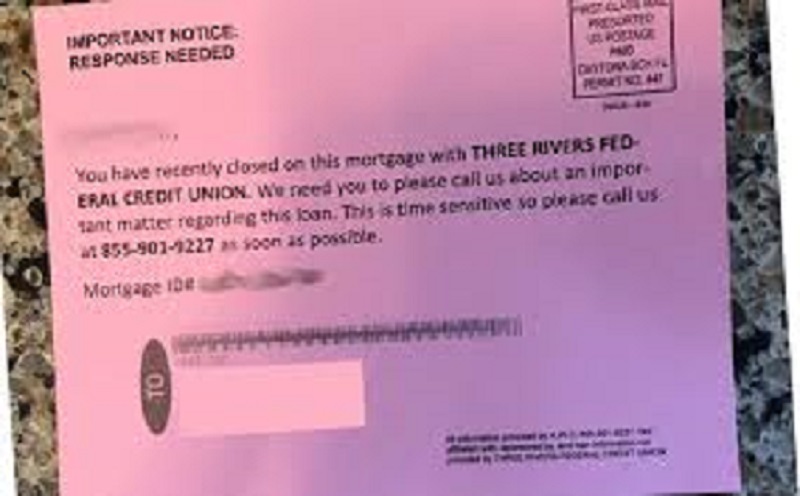 What Are These Pink Postcards?
For starters, they did not come from 3Rivers, or any financial institution. These postcards (which come in a variety of "flavors," including yellow, pink, blue, and white) are being sent to consumers all around the county. Recipients are asked to call 855-901-9227 (we've also found 800-230-8750, 888-405-0963, and 855-549-2127 in our research) about an "important matter" with their loan.
This scam is especially tricky because it seems real by being sent through the mail.
Who is Sending These Pink postcards?
There is a small disclaimer in the bottom right corner (you may need to get out your magnifying glass) indicating the sender is "not affiliated with, sponsored by, and loan information not provided by THREE RIVERS FEDERAL CREDIT UNION." That may be the only truthful statement on the postcard. It does further state that the information was provided by "H. W. C." but good luck finding reliable information about them. I called them and they would not even give me the name of the company – only that they "work with different products."
Postcards received elsewhere in the country state the information was provided by "Mortgage Protection Services." That company has an "F" rating with the Better Business Bureau, has 216,000+ complaints on the RipoffReport, and prompted a Cease and Desist order from state of Illinois as well as Massachusetts. It seems they may have cut ties with that name to seem more reputable, or there is another entity deploying the similar methods.
How Did the Pink Postcard Senders Get My Information?
At 3Rivers, we're committed to protecting our member's personal information. Likewise, we do not sell or otherwise distribute it to non-affiliate third parties.
However, some information about mortgages, regardless of what lender the consumer works with, is public record. That's how someone like this will obtain your contact information. Do note – and this should immediately alert you to the likelihood of something being the scam –that the account number does not match yours.
What If I Call the Number on the Postcard?
Calling the number may connect you with a real person, or it may connect you to automated recording prompts. In my case, I got a recorded response asking me to hold briefly, but did assure me the calls may be recorded for reporting purposes. After that, I got about 4 seconds of classical music and was connected to a live person.
Regardless, do not offer them your personal information. Doing so will probably have a terrible impact on your money matters.
What should I do if I get this postcard?
The best thing to do is disregard the postcard. Dispose of it however you would any other junk mail you receive. In addition, you are always encouraged to contact us directly should you have questions about such things.
If you want to take further action, consider filing a complaint with the Indiana Attorney General's Consumer Protection Division.