What to Know About Federal Student Loan Payments if You've Been Affected by COVID-19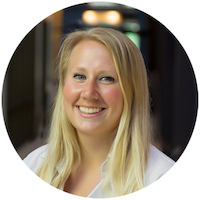 Thursday, April 9, 2020
COVID-19
ARTICLE UPDATED FEBRUARY 2, 2021.
The US government is providing several options for Americans with federal student loans debt as a result of the COVID-19 pandemic. If you're concerned about how you're going to make your regular monthly payments, here are some key updates for you to consider.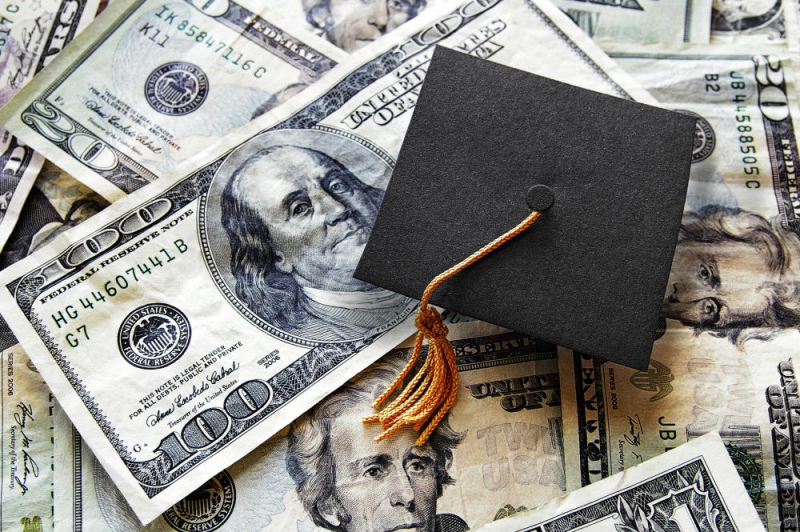 Temporary 0% Interest on Current Federal Student Loans
The government is temporarily offering 0% interest on current federal student loans through at least September 30, 2021. This means that, during this period, your student loans will not accrue any interest. If you decide to make your regular monthly payment, the full payment amount will go toward the principle balance, rather than the interest, which will help you pay down on your student loans faster.
How 0% Interest is Beneficial
The 0% interest rate is beneficial, especially if you're in a position to continue paying on your student loans as normal. If you can continue to make your monthly payment without stress, it's highly recommended. This will help save money on future interest that would accrue throughout the loan.
The table below shows a normal interest rate on a student loan, the monthly payment, how much you would pay over the course of six months, and how much actually goes towards the principle balance. Now that the 0% rate is in place, the full amount goes towards the principle balance!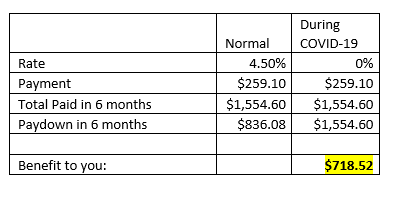 Administrative Forbearance on Current Federal Student Loans
Administrative forbearance allows federal student loans payments to be suspended. While these payments are suspended, it will push out the maturity of the end date when the loan would be paid off. This may be a great option if you are having a hard time making payments due to COVID-19. One of the significant things about this option is that federal student loans are not accruing any interest at this time, thanks to the 0% offer from the government.
In order to see if you qualify or put this plan into action, you MUST contact your student loan provider.
What to Do About Private Student Loans
So, you have your federal student loans figured out but what about your private student loans? If you're having trouble making your monthly payments, you should call and talk to your student loan provider. They may have plans in place for how COVID-19 is affecting their borrowers, and solutions to offer.
If you have additional questions or unsure of how to talk to your student loan provider about this, please feel free to email us at studentloans@trfcu.org or give us a call at 260.490.8328, x8265 and we'll walk you through what you need to do!
Where to Direct Your Student Loan Questions
If you're still unsure of what your best options are or how you should proceed with your student loan repayments in light of COVID-19, don't hesitate to ask for help and advice! Your student loan provider(s) and our Youth & College Support Team is here to help.
If you want more information on what the government is offering as far as federal student loans go, visit THIS LINK.
If you'd like to speak with a 3Rivers Youth & College Advisor, you can email us at studentloans@trfcu.org or give us a call at 260.490.8328, x8265.