What You Need to Know About the FAFSA ID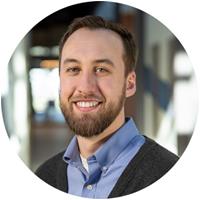 Wednesday, December 18, 2019
College
Filing the FAFSA gives all college students the opportunity to receive financial aid from scholarships, grants, work study, and federal student loans.
Image source: Shutterstock.com / Photographer: zimmytws
What does the FSA ID do for me?
The FSA is your electronic signature: it lets you sign the FAFSA (it's important). It's tied to your social security number and other personal details, and allows you to access the IRS website to make the FAFSA easier.
The FSA ID also provides access to the federal financial aid website and the National Student Loan Data System (where you can see your student loans and other aid). According to a 2014 Brookings study, only 38% of students correctly estimated their student loan debt, and 28% of freshman weren't aware they had federal student loans. This is a guaranteed way to know!
How do I get the FSA ID?
You can apply for your FSA ID here. We typically recommend saving all passwords, challenge question answers, email addresses in a secure place. Having this info in one place makes filing the FAFSA much easier in future years.
All students attending college and 1 of their parents/guardians need to have a FSA ID to complete the FAFSA.
Questions about college funding? We'd love to help! Give us a call at 260.490.8328 x8265 or email us!