Pre-Qualification vs. Pre-Approval
Once you've done your research and chosen a lender with competitive rates, like 3Rivers, it's a good idea to get pre-approved, or at least pre-qualified for a mortgage before you begin looking at houses. Even though you may know your own, personal budget for a home, you won't have an exact idea of your lender's budget for you until you hold that pre-approval letter in your hands. This step is often overlooked but is crucial as it will save you from investing time, money, and emotion into inspecting homes that you don't qualify for.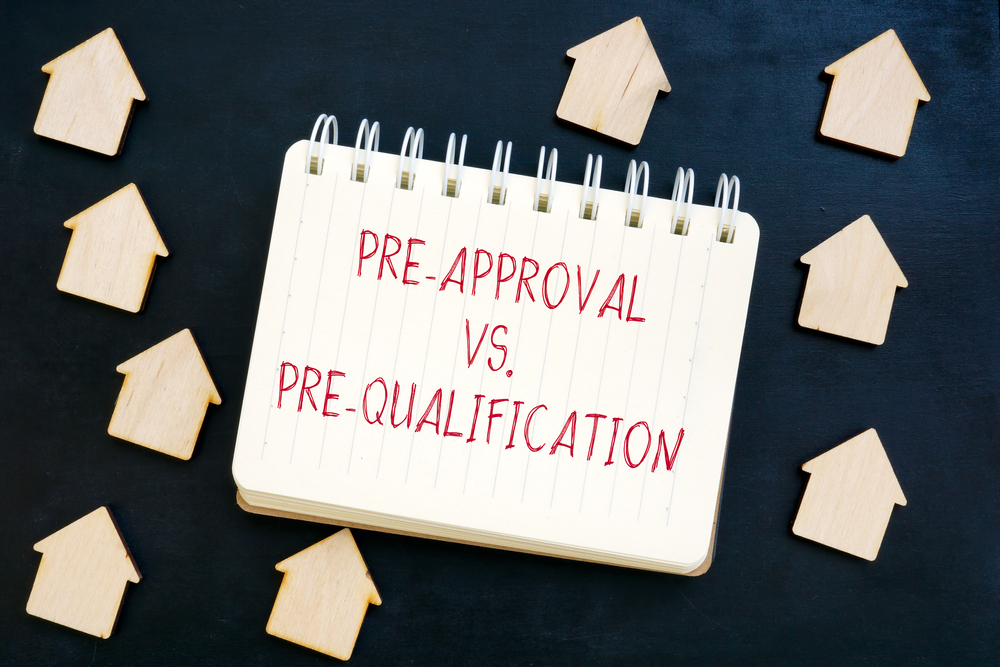 The difference between pre-approval and pre-qualification is similar to, "Yes, you've passed the test and are approved" and, "Based on the information you've provided, it looks like you might pass the test and will likely get approved."
Pre-Qualification
Think of this as a "maybe." You'll speak to a loan officer and give them information about your income, credit, and overall financial situation. The lender does NOT verify this information, but can use it to tell you how much they think you'll be able to qualify for when the time comes to borrow.
This amount is NOT binding for the lender, as they are relying on only your word for the accuracy of the information that's used to make their preliminary decision. Liken this to telling a doctor you have high blood pressure. He might believe you, but he won't prescribe any medication until he runs his own readings.
Pros:
You get a ballpark estimate of what kind of mortgage you qualify for.
You don't need to submit any paperwork.
It's free, and it can help you fast-track negotiations with the sellers of the house.
Cons:
It's not binding for the lender.
If the information you provided was not accurate, you could qualify for much less.
You still have to go through the rigorous application-for-approval process later.
Pre-Approval
When you go through the pre-approval process, the lender commits that, barring major changes in your finances and credit, they are willing to loan you an exact amount of money. It's a guarantee that you could get a loan up to the specified amount. You are not committing to using this lender for your mortgage, but the lender is making a commitment to you for a specified amount of time.
To get pre-approved for a mortgage, you will need to speak to a loan officer and be prepared to provide them with:
Information about your employment (recent paystubs and proof of income)
Information about your income (W2s or 1099 forms, federal tax returns for the past 2-3 years)
How much money you have in your accounts (statements for the last few months)
How much debt you have (your debt-to-income ratio)
Documentation of how much you have available as a down payment
Pros:
You're taken more seriously by sellers and agents when you make an offer on a home.
You know your budget and are able to shop for houses within your exact price range.
Despite still needing inspections and appraisals, being pre-approved will speed up the closing process by several weeks.
Cons:
A pre-approval may cost you money.
If you don't find your home within 90 days, you'll need to update the pre-approval.
You'll still require an appraisal of the house before you can complete the deal.
A pre-approval gives you the maximum amount that you can qualify for, so it might be difficult to remember that you can shop for homes costing much less than the approved amount.
Your credit score will be pulled (this is called a "hard inquiry") which can lower your score by about five points.