Tips to Prevent Identity Theft
Whether in person or through our resources, we aim to achieve a simple mission - helping people understand money matters every day. It's about trusted guidance to help you realize a better financial wellness and life, business and community.
We know financial decisions can sometimes be stressful, confusing, and even frustrating. That's why we make it our personal mission to help you understand all the options and the impact they can have on your money matters, so you can make informed decisions that will help you earn more, save more, and enjoy more.
Knowing the basics of personal finance is a great start, and we've done all of the research for you so you can get it all in one place!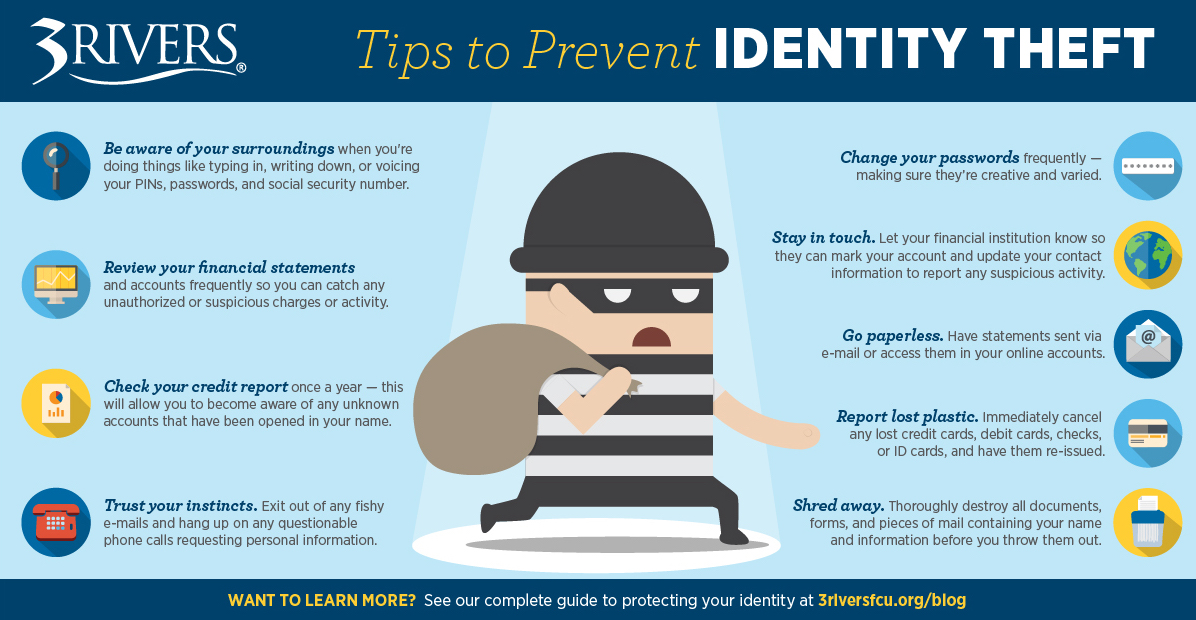 HOW TO PREVENT IDENTITY THEFT: Once an identity thief gets their hands on your information, they may be able to use your information to open a line of credit, land a job, file a tax return, drain your retirement savings, give the authorities your name if they're arrested, and so much more. Taking the proper steps to prevent yourself from fraud is crucial.