Our College Funding team is committed to helping you achieve your education goals. We can help you with customized scholarship searches, assist you in navigating your financial aid options, discuss your student loan refinance options, and more. We look forward to hearing from you!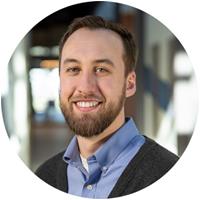 James Cashman
Youth & College Manager
James Cashman is passionate about education. He started at 3Rivers in 2016, and has found joy in connecting students with their dream careers. In his role as Youth and College Advisor, he supports families as they plan for higher education and transition into the workforce.
Prior to coming aboard 3Rivers, James studied Spanish and Intercultural Studies at Indiana Wesleyan University, worked as a social worker in Kalamazoo, Michigan, and taught in Barcelona, Spain.
Outside the office, he serves on the board of directors at the East Wayne Street Center, a local education non-profit, and enjoys travel, languages, and reading.
View Full Bio Page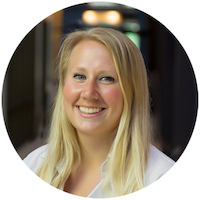 Caitlyn Lawson
Youth & College Advisor
Caitlyn Lawson started her career with 3Rivers in 2016 and has loved being able to help members with their goals and financial wellness journeys. She is dedicated to helping students find their own unique paths upon graduating high school—helping make sense of higher education, career paths, and the many other financial situations students may discover along the way.
Caitlyn's own path to a higher education was more of a zig-zag than a straight line. Feel free to ask, she'd be happy to share more about her own journey and lessons learned!
Outside of work, she helps coach and teach swimming, loves to hike and explore new places, and is always seeking a new challenge to accomplish.
View Full Bio Page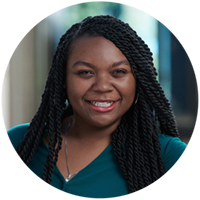 Dashyia Haywood
Youth & College Advisor
Dashyia Haywood is driven to make a difference with the people she encounters. She is passionate about young people and strive to ensure they are equipped with the necessary tools to reach their goals while acquiring education to weigh all of their options. Dashyia joined the 3Rivers team and 2019 and found her niche on the Youth and College Team.
Before beginning a career with 3Rivers, Dashyia worked in the social work sector in a similar capacity—coming alongside families to help them thrive. Dashyia enjoys traveling, swimming, and good music. In her free time, Dashyia works closely to support children and families dealing with the child welfare system. She is an open book and looks forward to meeting new people.
View Full Bio Page