Ashlee Guthrie
Community Development Manager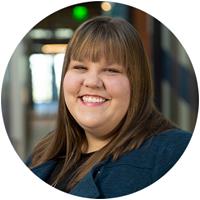 3Rivers Community Development Manager, Ashlee Guthrie, is passionate about helping people explore financial wellness and investing in our community..
Ashlee earned a bachelor's degree in nonprofit management from Manchester University in 2009. Through her time in working retail, Ashlee gained management experience and learned how to provide outstanding customer service. Later, while working for a local foundation, Ashlee built lasting relationships through grant making, worked in database management, and led her team through the grant process. She credits her involvement as a youth philanthropist with the Noble County Community Foundation for guiding her into the philanthropic sector.
Note: Electronic mail (email) is not secure. Any confidential or sensitive personal/business information should not be communicated in this manner.