Alyssa Jay
Mortgage Loan Officer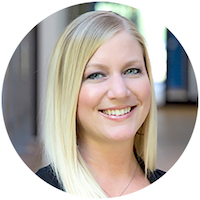 Northeast Indiana
Alyssa Jay has over seven years of experience in the mortgage industry, right here in Northeast Indiana. She has a rich history of helping people make their home-buying dreams a reality, and has gained a great deal of knowledge and experience along the way. From processing mortgages to servicing mortgage products – including purchases, refinances, and second mortgages, Alyssa is highly driven to help our members achieve their goals by ensuring they receive the right home loan product and providing a personalized, above-and-beyond experience along the way.
APPLY NOW CHECK RATES UPLOAD SECURE DOCUMENTS 3Rivers Member Insurance
Note: Electronic mail (email) is not secure. Any confidential or sensitive personal/business information should not be communicated in this manner.