Doug Lehman
Mortgage Loan Officer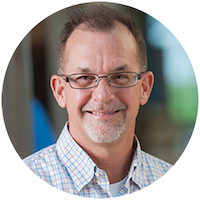 Northeast Indiana
Doug has been a mortgage loan officer for over 37 years in northeastern Indiana and has been with 3Rivers for over 11 years.
Doug's expertise makes him a mortgage lending leader in Fort Wayne, and he has earned the respect of many new construction builders in northeastern Indiana. He enjoys working with many referral sources, vendors, financial planners, and members to meet the goal of a successful transaction and loan closing for everyone involved. He has a focused concentration on working with complex loans and offers his support in positioning members for the rigors of new construction lending.
APPLY NOW CHECK RATES UPLOAD SECURE DOCUMENTS 3Rivers Member Insurance
Note: Electronic mail (email) is not secure. Any confidential or sensitive personal/business information should not be communicated in this manner.