Jim Backmeyer
Mortgage Sales Manager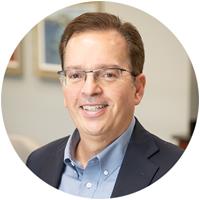 Richmond, Indiana
Jim Backmeyer has nearly 20 years of experience in the mortgage lending industry. Earlier in his career, he spent almost a decade as a managing broker for a local real estate company and is a former President of the Richmond Association of Realtors.
His unique background has made him a trusted leader and resource center in the mortgage lending industry. His knowledge, experience, community connections, and relationships with area realtors all help to ensure that members will receive prompt and personalized service and an experience that leaves them feeling confident not only in their home-buying endeavors, but in their overall financial goals, too.
APPLY NOW CHECK RATES UPLOAD SECURE DOCUMENTS 3Rivers Member Insurance
Note: Electronic mail (email) is not secure. Any confidential or sensitive personal/business information should not be communicated in this manner.