Jason Burke
Mortgage Loan Officer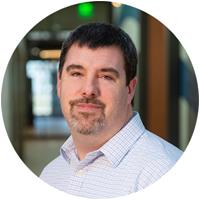 Northeast Indiana
Jason Burke has over twenty years of management-level experience in the financial industry, with a primary focus on consumer lending and mortgages.
Jason strives to be a trusted advisor to each member, and a resource they can count on to support them with not only their home lending needs, but all of their financial wellness goals. Having experience outside of the credit union, he strongly believes that 3Rivers is unmatched in offering a variety of solutions for any and every financial situation, and works to identify each member's unique set of needs to ensure they're placed with the products and services best suited to them.
APPLY NOW CHECK RATES UPLOAD SECURE DOCUMENTS 3Rivers Member Insurance
Note: Electronic mail (email) is not secure. Any confidential or sensitive personal/business information should not be communicated in this manner.