Matt Level
Mortgage Loan Officer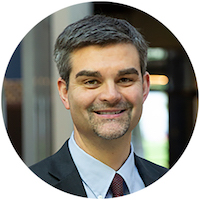 Northeast Indiana
Matt Level comes to 3Rivers with over 20 years of experience in the mortgage industry. He strongly believes in the importance of asking the right questions, and listening closely to members' wants and needs, to ensure they're matched with the right loan for their unique situation – knowing a home is likely the largest purchase they'll make in their lifetime. He also works hard to make sure that members are relaxed and content through the entire building, buying, or refinancing process – and beyond.
APPLY NOW CHECK RATES UPLOAD SECURE DOCUMENTS 3Rivers Member Insurance
Note: Electronic mail (email) is not secure. Any confidential or sensitive personal/business information should not be communicated in this manner.