Liz Neal
Mortgage Loan Officer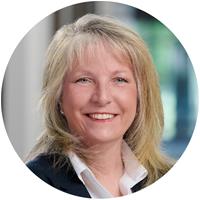 Northeast Indiana
Liz Neal brings over 35 years of real estate and mortgage experience to 3Rivers. Having fallen in love with real estate after working as a receptionist in the industry early in her career, she decided to take the plunge and become a mortgage loan officer, proving herself as a top producer over the past two decades. She finds helping members fulfill their dreams of homeownership incredibly rewarding, and makes it a point to provide a personal touch every step of the way.
APPLY NOW CHECK RATES UPLOAD SECURE DOCUMENTS 3Rivers Member Insurance
Note: Electronic mail (email) is not secure. Any confidential or sensitive personal/business information should not be communicated in this manner.