What to Watch Out For When Making Purchases Online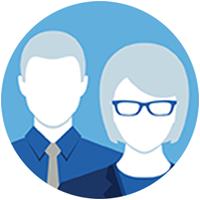 Monday, March 13, 2017
All Your Money
by Mason Kirchubel, Service Representative
One of the greatest things about the explosion of the internet in the late 90s was the start of online markets and buying things online. Paired with the release of smart devices and more widely available wi-fi, it&# 39;s now easier than ever to purchase anything with the click of a button, anywhere, anytime.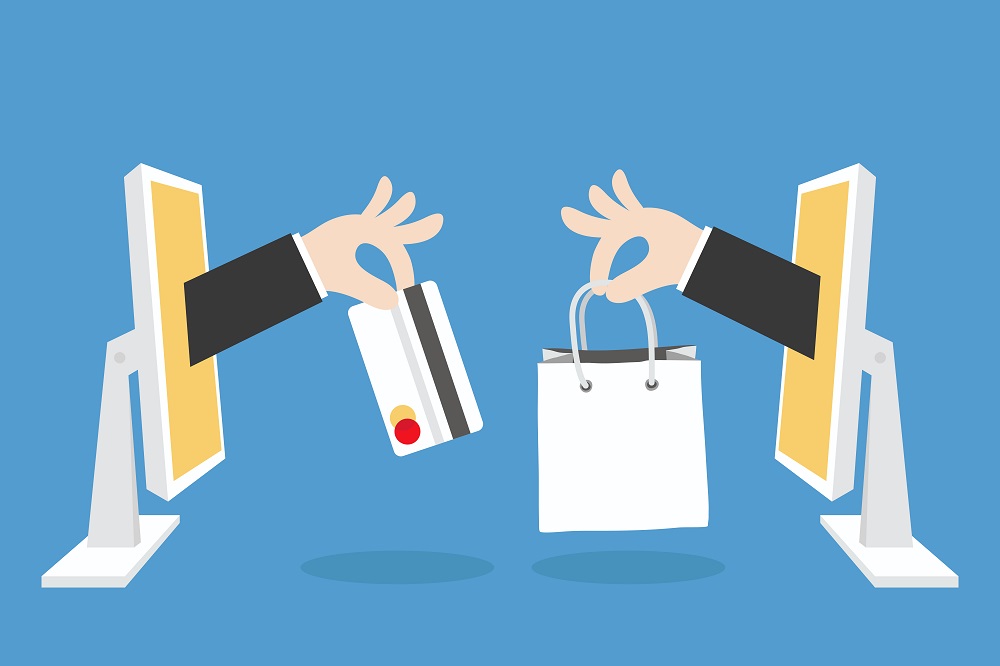 This convenience is not only limited to customers, it makes it easier for merchants to receive money, too. When shopping online, it's important to pay attention to what you are purchasing, and where. By doing so, you can avoid paying unnecessary fees, lower your risk for card fraud, and rest easy knowing that your money is safe. The following are a few things to watch out for when purchasing subscriptions or products online to make sure you're making safe and secure transactions.
Not-So-Free Trials
"Sign up now and you'll get a FREE 14-day trial!" You may have seen this banner pop up across various webpages. Promising dramatic weight-loss, free products, and a plethora of other novelties, these merchants feed off the instant gratification that customers get when they see the word "FREE" in big, flashy letters. Be aware that, while these places will indeed send you free merchandise during that 14-day trial (or however long they claim the trial period is free), as soon as the trial is over they will charge your debit card the monthly subscription fee, unless you have called and canceled.
Be aware that whenever you sign-up for anything that requires a debit or credit card, these places will begin to charge you as soon as they can. A good rule to follow is: if they ask for a card number, it is no longer free. Many times, we at 3Rivers deal with the issue of members having signed up for a trial that was supposed to be free, only to find out later that the business has charged them for a product. At this point, it becomes difficult for us to refund the money, because while it might be unethical, it isn't considered fraud if you receive a product you have paid for. It becomes important to pay close attention to the fine print and the agreement provided by the merchant so that you, as a customer know exactly what you are paying, and exactly what products and services you get.
The Terms & Conditions Agreement
Most people know that when it comes to purchasing things online, term and condition agreements can be full of legal jargon that nobody should have to decipher or sift through. Heck, whenever I see it pop up, I take it as a challenge to see how fast my scrolling ability is. That being said, it is a good idea to, at the very least, pay attention to what they say about the pricing and subscription renewal.
In the past – and still today, with physical magazines – businesses had their customers pay for a yearly subscription and would send a renewal notice along with the last magazine, with an option to renew through the mail or over the phone. One of the main differences with physical and online subscriptions – aside from how you receive the product – is how you renew the subscription. When reading the agreement, some of the things you should look for are:
what you can expect from the products, and any consequences for the potential misuse of the product;
what payments or fees the customer is responsible for;
what you can expect from a cancellation of the subscription;
and any information on the usage of personal data that you may be agreeing for them to use.
When reading through the agreement, keep an eye out for those key words or sections, and you'll have a much better idea of what you are responsible for, based on the contract that you've agreed to.
The Look of the Website
One of the biggest issues online merchants face is the fact that there isn't any face-to-face customer interaction, thereby putting more emphasis on their first impressions. One of the easiest ways to spot respectable online merchants is by taking a look around their website to see if anything looks suspicious. Conisder the following:
How long has the website been around?
What does their About Us page look like?
Does the merchant have an easy way to contact them?
What payment methods are accepted?
Is there a security badge that states the website is "Secure & Verified" or another trust seal?
The answers to these questions can help you determine how the merchant does business and how secure the website is. Before you agree to anything, check out the products they offer. Doing a quick online search can uncover any news, details, or complaints to the BBB regarding the merchant, that may help inform your decision to go through with the transaction. It may also show you any reviews of the product or service from other customers, which can paint a great picture of how they treat their customers.
Know Your Resources
3Rivers works tirelessly to ensure that merchants are treating their customers fairly and that fraud doesn't happen to any of our members. However, even with all the precautions in the world, fraud can still happen. Our fraud department is focused on handling cases of fraud with the utmost urgency, care, and thoroughness.
It's important to know that if you are ever compromised by an online merchant, your financial institution is the first place you should go. We can help figure out what went wrong and take any steps to correct the issues and avoid further complications. When it comes to refunding any lost money, it's important that you take down as much information about the situation as possible. Doing so will help make it easier for us to get to the bottom of the issue and expedite the process of getting your money back.
You might also like: How Can I Tell If a Website is Secure? | Fraud Protection Resources | What You Should Know About Data Breaches | Reporting Fraud