7 Ways to Make the Most of Your Monthly Child Tax Credit Payments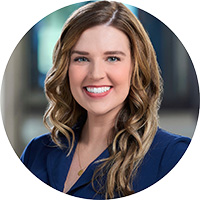 Friday, July 30, 2021
For Families
If you qualify for and have opted to receive the monthly child tax credit payments, it's beneficial, as with any kind of extra income you receive, to have a solid plan for how you're going to use these funds in order to make the most of them.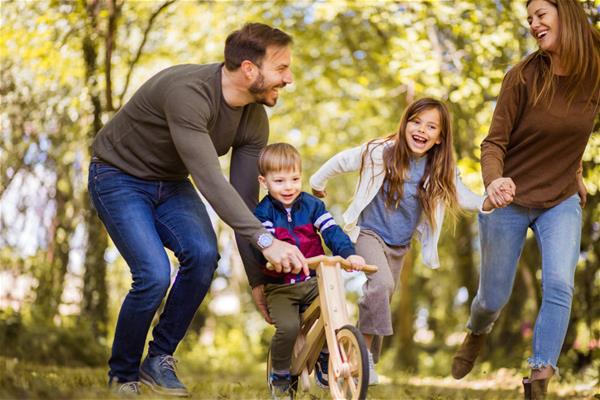 It's important to note that you do have the option to opt-out of these payments, which may be a smart move if your income has recently increased, if you want to reduce your 2021 taxes, or if you want to receive a larger refund next year. Because these payments are an advance of tax credits, unlike previous stimulus payments, in some cases, you may end up making a payment at tax time instead of receiving a refund. With that in mind, if you don't opt-out, you might consider stashing these monthly payments away to have on-hand come tax time. Read more about opting-out here.
If you decide that you'd rather receive the monthly payment and don't necessarily need it for covering immediate financial needs or bills each month, here are some ways to consider leveraging it to benefit your family's financial wellbeing:
Invest it into your child's college savings.
If you'll be contributing to your child's higher education fund, it's never too early to start saving. A 529 College Savings Plan is a great option to consider, as it's flexible, allows anyone to contribute, and offers some great tax benefits. Our Youth & College Support Team is always happy to talk you through the best savings strategies for your child's future education and offer guidance throughout their schooling and beyond.
Learn more: How a 529 College Savings Plan Works | 3Rivers Student Resources | 3Rivers Youth & College Support Team
Use it to establish or grow your emergency fund.
Experts agree that having three to six months' worth of income stashed away in an emergency savings is key to being prepared for the unexpected—helping to alleviate some of the financial stress that can result from unexpected job loss, medical expenses, or other financial emergencies.
Learn more: Tips for Starting an Emergency Fund
Pay down existing debt.
If you've lacked the funds to really make a dent in your debt, this might be the perfect opportunity to make some noticeable movement. Making more than minimum payments on that pesky credit card balance or paying off the last few hundred dollars on an existing loan can free you up to focus on other debts or financial goals. We're more than happy to help you come up with a strategy that can help you pay your debt down quicker—and maybe save you some money in the process!
Learn more: Top Tips for Managing Your Debt | Debt Solutions at 3Rivers
Save for your child's future healthcare needs.
Whether your child has already been diagnosed with medical conditions that cost a pretty penny—like asthma treatments, ear surgeries, or allergies—or there's potential for them needing something like braces, glasses, or surgeries down the road, it's always a good idea to start saving for these healthcare costs ahead of time.
Learn more: 3Rivers Health Savings Accounts (HSAs)
Use it to cover the cost of your child's extracurricular activities.
Supporting your child's interests and talents early on can have a lasting impact on their lives, but often come with a pretty hefty price tag. Investing in lessons, equipment, travel, uniforms, and more can really add up over the years. Consider setting aside money specifically for your child's extracurricular activities to make it easier to budget and pay for these expenses.
Learn more: 3Rivers Checking Accounts | 3Rivers Savings Accounts
Open and contribute to your child's first checking and/or savings account.
Whether you have a toddler or a teen, it's never too early or too late to familiarize them with banking basics. Much of that can be learned by establishing a relationship and accounts with a trusted financial institution—and it's even better when that institution has accounts geared toward kids and teens that encourage good savings habits! Our Credit Union Buddy (CUB) Club is perfect for younger children, while our Livin' Free Checking and Savings are ideal for teens who will be actively spending and saving. If your kids are too young for a job, there are still ways for them to contribute to their own accounts—birthday or holiday money, allowance, and our Pays for A's Program!
Learn more: 3Rivers Credit Union Buddy Club | Livin' Free Checking | Livin' Free Savings | 9 Ways Allowance Can Teach Your Kids About Financial Literacy
Use it toward some family fun!
Last but not least, if you're feeling comfortable financially in all these areas, consider using some of those extra monthly funds toward some meaningful family fun! Whether it's a monthly night out on the town, a vacation, or investing in something like an outdoor playset or a mini-room-makeover that your kids will appreciate for years to come.
Not sure whether you should opt-out of the monthly child tax credit? Want some advice on how to best use those funds if you opt to receive them? We'd be happy to look over your current financial state, discuss your goals, and help you come up with a plan. Schedule an appointment to talk with a 3Rivers team member today!