Credit Unions vs. Banks: Understanding The Credit Union Difference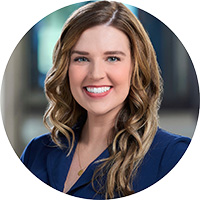 Tuesday, February 28, 2017
All Your Money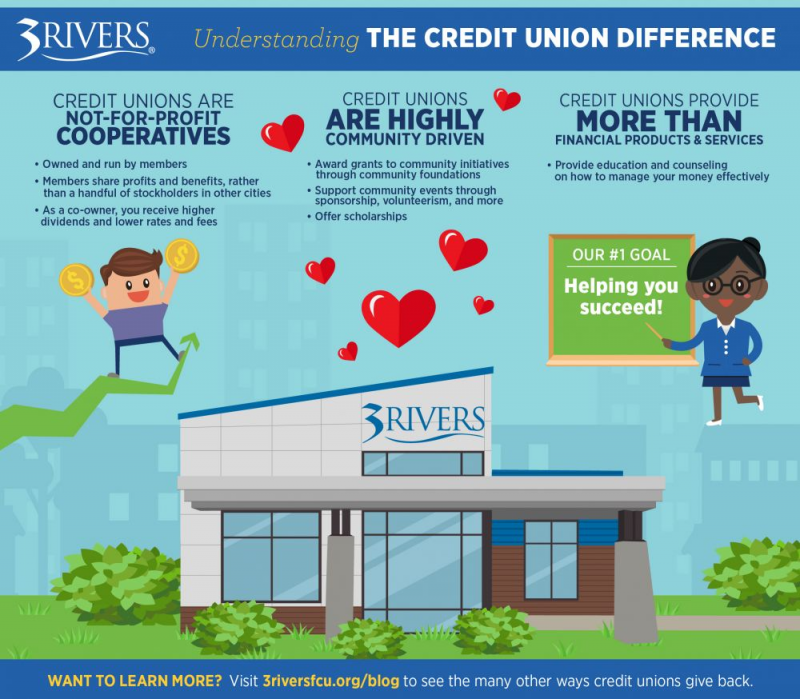 So, credit unions are essentially just smaller banks, right? Wrong. While credit unions offer all of the products and services you'd expect from a financial institution and are federally insured, they're different in that they exist on the philosophy of "people helping people." Here are a few ways we go about it.
Credit Unions Are Not-for-Profit Cooperatives
A cooperative is an organization that is owned and run by its members – not unknown stockholders off in big cities – who share the profits or benefits.
Cooperatives are based on seven principles: Voluntary & Open Membership, Democratic Member Control, Members' Economic Participation, Autonomy & Independence, Education, Training & Information, Cooperation Among Cooperatives, and Concern for Community.
As a member of a credit union, you own just as much of the organization as any other member, you get more money back into your pocket by way of dividends and lower rates and fees, and you help to give back to your community.
Speaking of that…
We're Highly Community Driven
Many credit unions have a Community Foundation, offer scholarships, partake in community events by way of sponsorship or volunteerism, and more.
Learn more about how 3Rivers gives back to our community here!
And perhaps most importantly…
Credit Unions Provide More Than Financial Products & Services
We're not about simply handing you a credit card and hoping you figure it out. We want to ensure you know how to use financial products and services and manage your money in a way that will help you achieve your financial goals.
Credit unions strive to provide financial education – through in-person conversations, website tools, seminars, financial planning options, and more – and we genuinely care about our members. At a credit union, you're not just a number. You, your family, and your dreams matter to us, and our biggest goal is to help you succeed!