The Process of Getting a Home Loan
Unless you've saved up the full purchase price of the home you're looking to buy and plan to pay in cash, you'll probably need to take out a home loan, more commonly known as a mortgage. Here are a few of the basics you need to know about this process.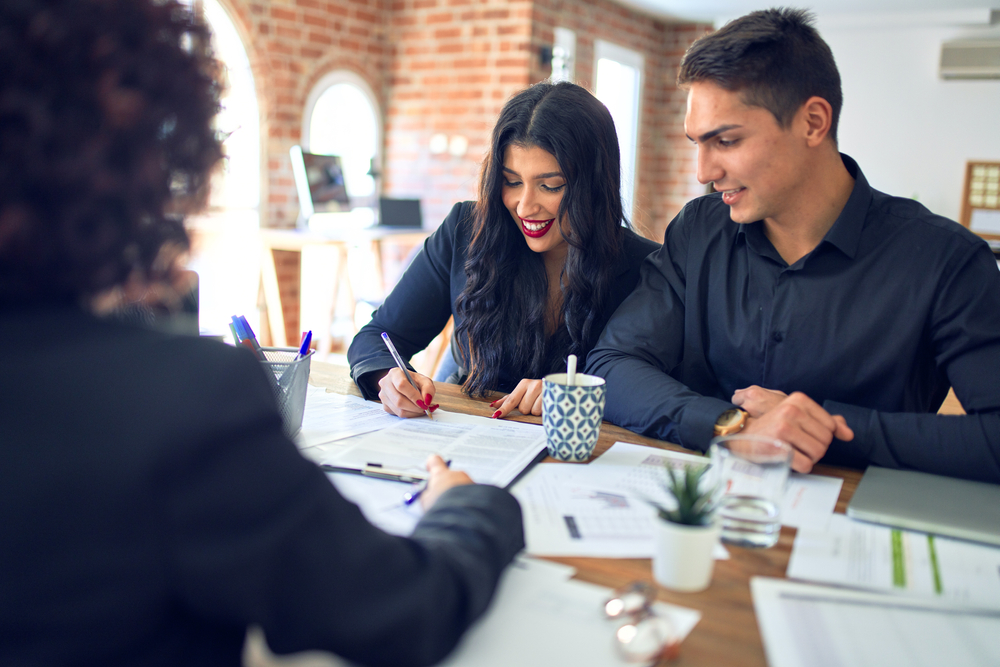 Pre-Approval
Often, prospective homeowners get pre-approval for a home loan before beginning the house hunting process. A pre-approval consists of going to a lender or lending institution and sharing your financial information (income, debts, credit report and score, employment history, and more.) From there, the experts evaluate your credit worthiness and provide you with a preliminary approval for a mortgage, giving you a certain dollar amount that you'll qualify for, at a specific interest rate.
This allows you to shop with confidence, knowing your budget. In addition, you can avoid looking any homes outside your price range and prevent the upset that might come with ruling out a too-expensive home after getting your heart set on it. This promise of a mortgage hinges upon an appraisal of the property and a few other conditions.
Learn More: Pre-Qualification vs. Pre-Approval | How Much Home Can You Afford?
Credit Score & Report
One of the most important things the lender or loan officer will consider is your credit score and credit report. Before you approach a lender or a loan officer, it may be helpful to pull your score and carefully review your credit report to ensure everything is accurate and in good standing. Pssst! Did you know 3Rivers members can monitor their credit scores for free with Credit Sense?
During the process of granting pre-approval, the lender or loan officer will verify and scrutinize credit reports, so you'll want to have a handle on what will be discussed. Need help understanding your credit report or score, or want to improve them?
Learn More: Understanding Your Credit Score
Pre-Approval Letter
If you are successful in seeking pre-approval, the lender or loan officer will furnish you with a letter outlining the pre-approval. This means the loan will be approved when the buyer has made an offer and had it accepted.
Next Steps
To get the actual loan, the buyer must present the following documents:
The purchase contract
The preliminary title information
The appraisal
Documentation of his/her/their income and asset documentation
Is That It?
Please note that getting pre-approved for a mortgage is NOT a guarantee that you will actually get the mortgage. The lender needs to ensure that the property's value offers sufficient collateral for the loan. Also, the home's appraised amount must be at least as much as the price the buyer will pay for the home.
Approved? Great! Here's what's next.
Once you do get approved, here are the next steps you'll take! Made it through all that? Here's what to expect during the closing process.
Ready to apply for your home loan? Get started here!