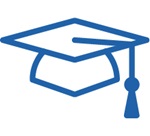 We awarded $50,000 in scholarships to 25 local students.

Since its inception in 2015, the 3Rivers Credit Union Foundation has granted nearly $1.5M to 150 local non-profits!
Last year, we supported hundreds of community events, fundraisers, and important causes through sponsorships, grants, volunteerism, and in-kind giving. We reinvested $1M through sponsorships and grants to over 280 community non-profits!
To end the year, we celebrated a month of paying it forward on social media, filling our Facebook feed with daily giveaways (including tickets to local events, gift cards to local businesses, and more) all November long. On Giving Tuesday, we surprised five organizations (Amigos, Richmond Latino Center, Fort Wayne Trails, Friends of the St. Marys Theater, GiGi's Playhouse Fort Wayne, and Volunteer Center Fort Wayne) with $2,000 each. And during the month of December we paid it forward by donating wish list items to local organizations dedicated to helping children, animals, and those facing food insecurity throughout all the communities we serve.
While we recognize that monetary donations make a big difference for local non-profits, we believe that showing up and taking part is just as important. Our team goes above and beyond by attending the events we sponsor and volunteering at the organizations we support.
In 2022, our team was on the ground at over 100 community events, including Fort Wayne Pride, Fortville's Winterfest, Middle Waves, ReidRide, Macknificent Freedom Fest, both the Fort Wayne and Richmond American Society for Suicide Prevention Out of the Darkness walks and many more. While our branches were closed for Columbus Day in October, over 300 team members showed up to volunteer at over 25 non-profits for the day. In addition, several team members took part in other volunteer efforts, including United Way's Day of Caring, Habitat for Humanity home builds, and more.

Know of a non-profit in need of support? Learn more about our community giving at 3riversfcu.org/community!
Developing & Empowering Our Employees
As a result of our team's passion for showing up and being an active part in our communities, at the beginning of the year, we launched our internal Community LEADERS program. This program consists of four, day-long sessions focused on developing and training team members to become dynamic Board member-leaders in the communities 3Rivers serves. By the end of the year, 30 team members completed the program and many are already serving on Boards and committees!
Our team also had continued access to countless development opportunities, with open-invites to topical seminars (3Talks), monthly Financials meetings, our annual all-employee education day, online training, mentoring programs, industry-related conferences, leadership programs like Young Leaders of Northeast Indiana (YLNI), and more.
Team3 took advantage of many of our wellness programs, with over 200 taking part in complimentary wellness screenings to start the year and committing to make healthier choices in 2022. Many employees took part in ongoing, incentivized wellness challenges, and we awarded over $86,000 in HSA contributions as a result. We also introduced an additional Employee Assistance Program (EAP) through New Avenues, providing Team3 and their families with even more access to confidential counseling services.
We're incredibly grateful for our team, who, regardless of the ups and downs that came with 2022, continued to show up with an unwavering passion to make a difference in the lives of our members and in our communities.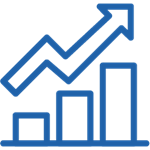 In 2022, nearly 120 new team members joined Team3 and 124 employees received a promotion.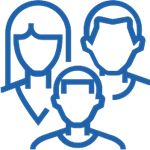 Want to join our team? See our current career opportunities at 3riversfcu.org/careers!
Additional 3Rivers Resources: