ClickSwitch
Simplify the Switch to 3Rivers
3Rivers and ClickSwitch make it easy to securely move your direct deposits and recurring automatic payments (like utilities, insurance, or club memberships) to your 3Rivers account(s).
How our ClickSwitch Works
Login to your 3Rivers online or mobile banking account.
Click on the Switch to 3Rivers widget (you may need to click on more to find it) and follow the prompts to quickly easily transfer your direct deposits or change automatic payments.
ClickSwitch takes care of everything else by generating and sending completed forms to your employer and/or billers on your behalf.
Help And Guidance While Switching
Our ClickSwitch also lets you view the progress and details of the switches you've requested. | User Guide
Switch Summary – view progress and details of requested switches.
Switch Status – track and view confirmation when your automatic payments or direct deposits have been switched to your 3Rivers account(s).
Balance Assist – helps you know approximately how much money you should keep in your old account(s) until your switch(es) to 3Rivers complete.
Note: It is suggested that you keep your old account open for 30 days to allow enough time for the switches to be complete and for checks/automated payments to clear. If the switch cannot be completed during the initial setup, you will receive instructions how to complete via email. ClickSWITCH will inform you when they process the request and if any additional steps need to be taken.
TurboTax & H&R Block Perks
We know filing your taxes can feel overwhelming. Fortunately, there are plenty of resources available to help you feel confident in getting them done right. We've partnered with TurboTax® and H&R Block® to offer our members a few perks* when filing taxes from home or when working with a professional.
TurboTax
If you plan to file your taxes from home, save time and money by doing so with TurboTax®. 3Rivers members can save up to $15 on TurboTax federal products.* Discounts available during the entire tax season include:
TurboTax Federal Product Discount
$5 savings on the Deluxe and Live Deluxe
$10 savings on the Premier and Live Premier
$15 savings on the Self-Employed and Live Self-Employed
H&R Block
3Rivers members who plan to work with a tax professional at H&R Block to file their taxes can save $25!*
H&R Block In-Office Services Discounts
New Customers: $25 Off, In Office Services
Returning Customers: FREE Tax Identity Shield ($35 Value)
Visit taxservices.lovemycreditunion.org for details and disclaimers.

Car Buying Service
You deserve a complete car buying experience that's simple, hassle-free, and local. Save time and money on your next car or truck purchase with the 3Rivers Car Buying Service, powered by TrueCar. Research thousands of vehicles and see what others have paid, then enjoy haggle-free, guaranteed pricing and savings.
Search for Your Next Car
How it Works
SEE what others paid for the new car you want or see used car market value.
GET a new car Guaranteed Savings Certificate or used vehicle Price Certificate.
SAVE time and money with a pre-approved 3Rivers Auto Loan and a hassle free deal.
More Benefits

Consumers have saved an average of $3,279 off MSRP on new vehicles*.
A certified dealer network provides a complete car buying experience that's simple, hassle-free and local.
See what others in your area paid for the same car you want.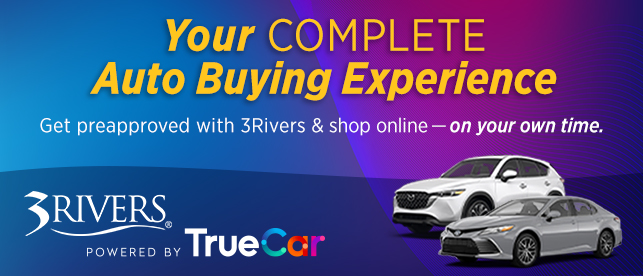 See what others paid for the new car you want or see used car market values. Get our new car Guaranteed Savings Certificate or used vehicle Price Certificate & save time and money with a hassle-free deal.
Be sure to get pre-approved for your car loan with 3Rivers before you shop. With low auto loan rates on new and used vehicle loans, you'll save even more when purchasing your next car!
Features
Get pre-approved so you can shop with confidence as a cash buyer. When you visit a dealer with a pre-approval letter in hand, you'll be in a better position to negotiate.
Competitive rates – New or used, 3Rivers offers affordable loans with no application fees or early payoff penalties.
* Between 7/1/18 and 9/30/18, the average savings off MSRP presented by TrueCar Certified Dealers to users of TrueCar powered websites based on users who received in-stock price offers and who TrueCar identified as purchasing a new vehicle of the same make and model as one of the in-stock price offers from a Certified Dealer as of 10/31/18, was $3,402. Your actual savings may vary based on multiple factors including the vehicle you select, region, dealer, and applicable vehicle specific manufacturer incentives which are subject to change. The MSRP is determined by the manufacturer, and may not reflect the price at which vehicles are generally sold in the dealer's trade area as not all vehicles are sold at MSRP. Each dealer sets its own pricing.
SavvyMoney
SavvyMoney provides you with an overview of your overall financial health. You'll receive a comprehensive credit score analysis, full credit report, monitoring, and personalized offers—all in one dashboard.

Credit Sense
Knowing your credit score is vital to having a strong financial foundation. That's why 3Rivers offers our members Credit Sense, a free credit monitoring tool! Credit Sense provides you with ongoing access to your credit score*, alerts you of any changes to it, and provides you with tips and tricks to improve it, so you always know where you are and are supported in getting where you want to be.
Features that can help improve your credit score:
24/7 Monitoring
See daily updates and alerts if your score changes.
Credit Score Snapshot
Shows your credit score, payment history, credit usage, account mix, credit age, and inquires on your report.
Recommendations Grades
Receive a letter grade for each category factored into your credit score with suggestions on how to improve each area.
Already a 3Rivers member?
Enrollment is easy! Log into your 3Rivers online account or 3Rivers mobile banking app on your Apple® or Android® device and click on "Credit Sense" to get started.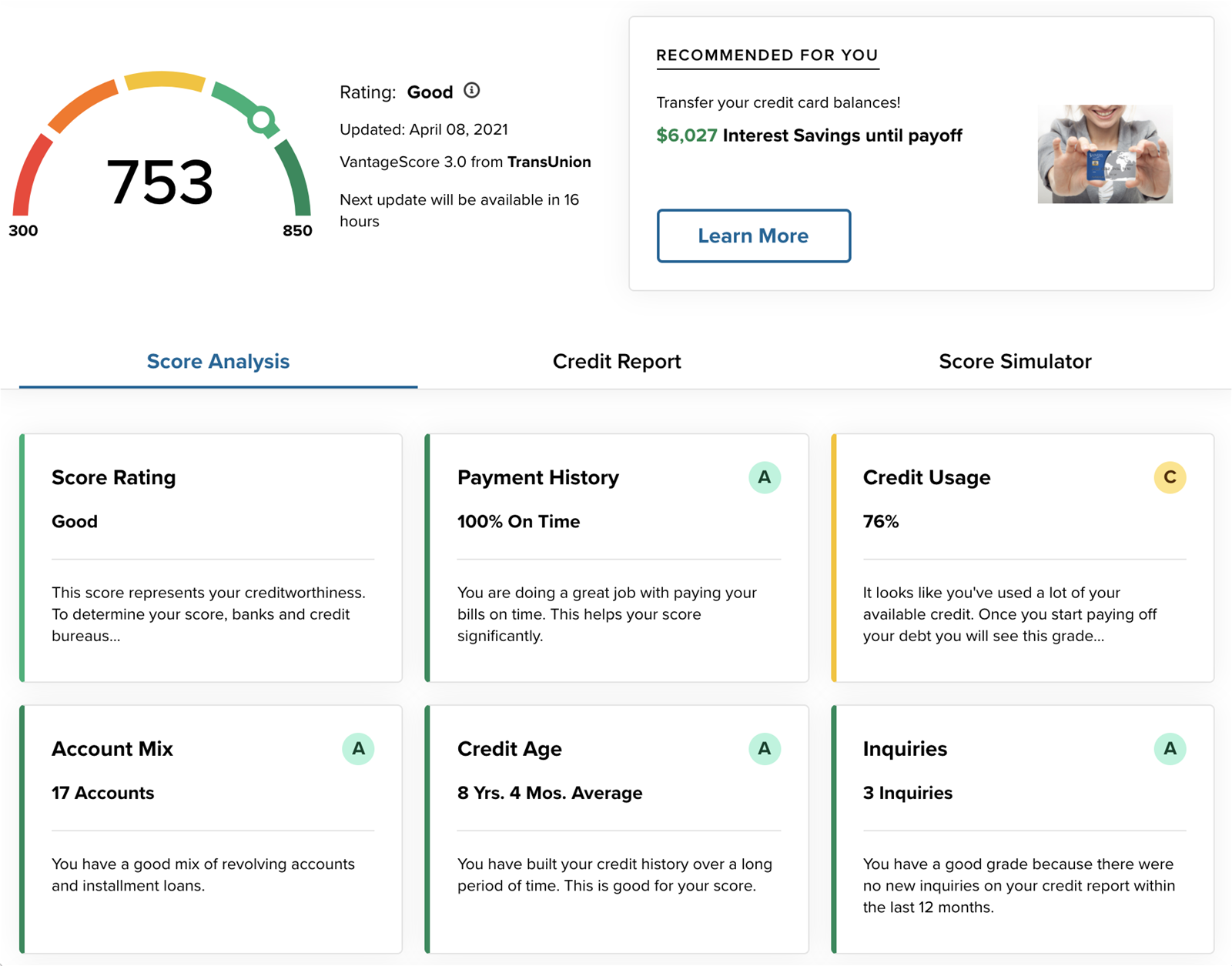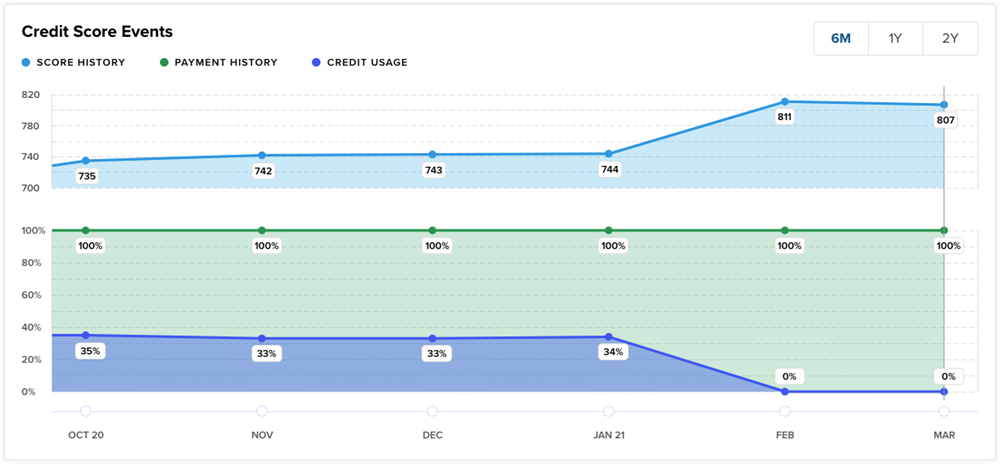 Credit Score Events
See how your score is impacted based on your payment history and credit usage, and learn how your existing debt and payment history affect your credit score in real-time.
Credit Score Simulator
Provides you an interactive experience to see how your score could be affected if you take certain actions, like paying off a credit card or applying for a new loan.

Have questions about Credit Sense, or want to talk with a team member about more ways to improve your credit score? Schedule an appointment or give us a call at 800.825.3641 today! If you notice any inconsistencies in your credit score email support@savvymoney.com to report or dispute information.
Two ways to enroll for Credit Sense:
Online Access
Click the "Credit Sense" on the left side of the screen.
Read and accept the terms and conditions.
Answer a few identifying questions.
Mobile Banking
Click the "More" tab at the bottom of the screen.
Select the "Credit Score" tab.
Answer the identifying question(s).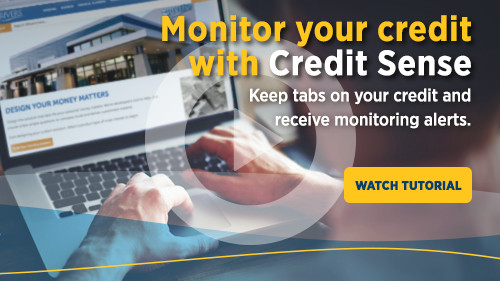 *The credit score provided is intended to help you understand the factors that affect your credit score, and ways you may be able to save money with 3Rivers Federal Credit Union loan products. The credit score model shown is using the Vantage 3.0 scoring model. It is not used for loan approval purposes, or for determining loan rates. Loan rates and approvals are based on information provided to the credit union when you apply for a loan. The credit score found in the credit report may be different than the credit score you see here. The offers presented are not offers to lend. Terms and conditions and offers are subject to change at any time.
LoanSaver
When it comes to your money matters, it's good to consider recent life changes, current debts, and ways to save more. Doing so can have a huge impact on reducing the financial stress in your life and free you to focus on other areas.
So, if you have loans or credit card debt, or if you're planning for a big purchase, now is a great time to check in. Provide just a few details about your current debts and you'll be on your way to seeing how much you could potentially save. Once you've done that, let's talk about it! Complete the contact request field in the "SAVE" tab on the calculator and we'll be in touch.
Looking to Consolidate your Debt?
Looking to Refinance Your Vehicle?