3Rivers Awarded for Workplace Excellence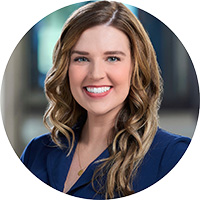 Friday, January 8, 2016
Community
3Rivers is excited to announce that we have won our fourth Peter Barron Stark Companies Award for Workplace Excellence! This award recognizes top-tier organizations committed to a culture of workplace excellence and is limited to those that achieve an overall favorable response exceeding 80% on their Employee Opinion Surveys.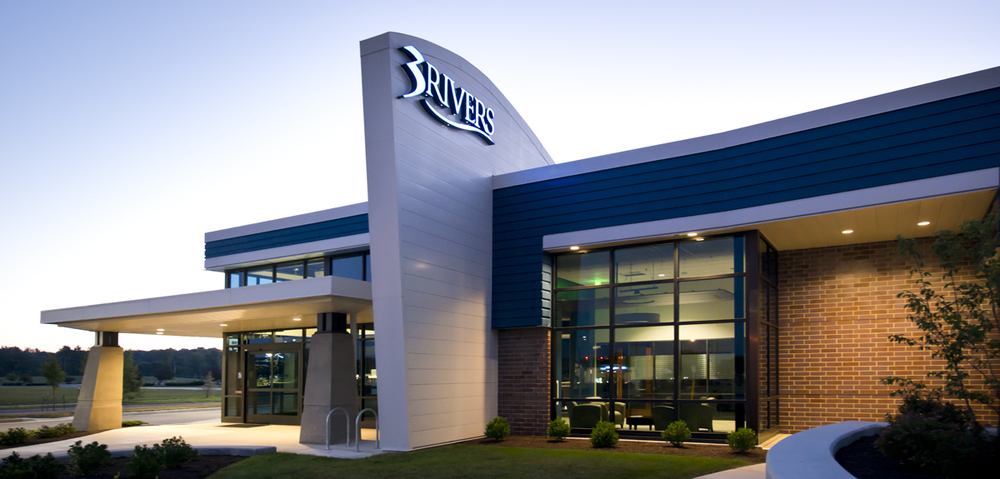 The award is unique in that it recognizes workplace excellence based solely on actual employee feedback regarding a broad range of customized engagement and workplace factors.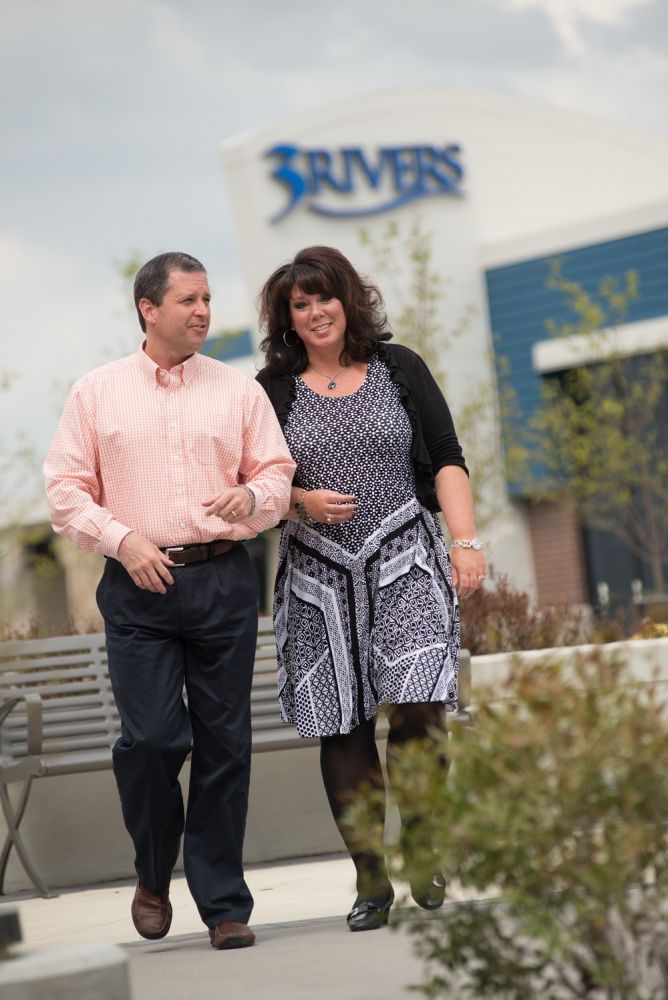 For Leslie-Anne Harants, our Chief Culture Officer, the award highlights the commitment to employee culture and providing value to the credit union membership. "We pride ourselves on being of value to our members, but I think our team truly loves the honest way we go about it. We don't have quotas and we don't push products. Our employees have the exact same financial concerns as the people they take care of everyday. We expect everyone on our team to represent 3Rivers well and demonstrate a commitment to people helping people by providing honest advice and engaging service. That is easier to do when you have a team that values the working environment and is dedicated to the organization."
Don Cates, 3Rivers CEO and President, continues, "We are pleased to be recognized again for this best-of-the-best award and that we actually improved on our results over the last survey. However, we don't use the survey to garner recognition; we use our team's feedback to make 3Rivers better. There are still areas we can improve, and the survey shows the team is willing and wanting to do just that."
Peter Stark, president of Peter Barron Stark Companies, notes, "We are proud to present 3Rivers with their fourth Peter Barron Stark Companies Award for Workplace Excellence. 3Rivers has once again proven their commitment to workplace excellence, and we are delighted to recognize their ongoing improvement and success."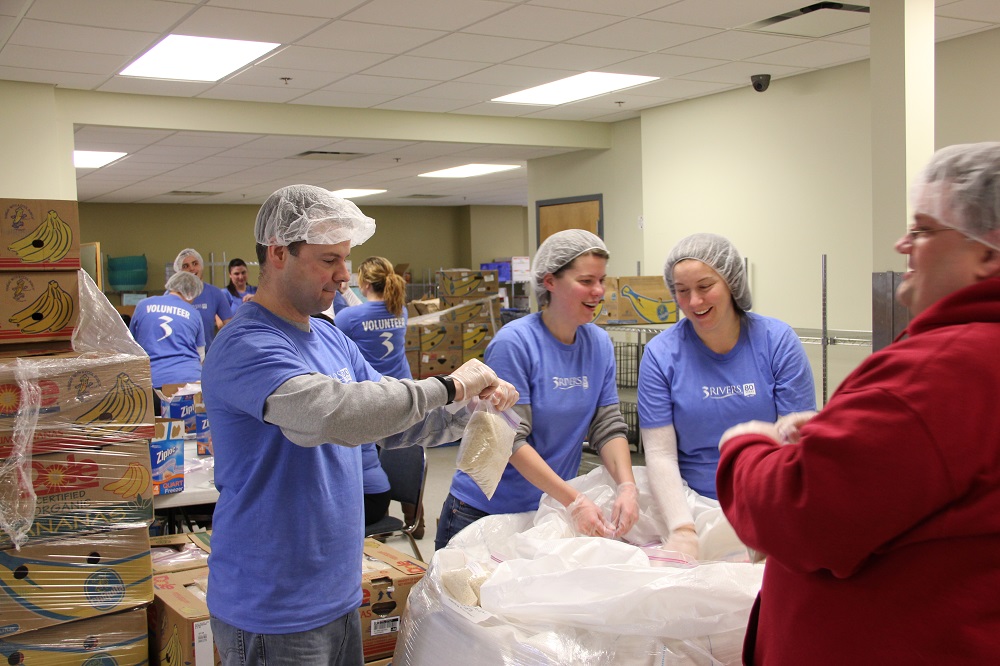 We couldn't ask for a better team at 3Rivers! We strive to provide the support and encouragement our employees need to work hard and make a difference not only in our branches, but also in the communities in which we serve. In 2015, our team members volunteered over 4,000 hours of their time to causes they believe in. And we're excited that the majority of our employees have, once again, chosen to clock in on Presidents Day to make a difference. Additionally, several employees serve on non-profit boards and committees throughout the area, many of which 3Rivers support through our Foundation, sponsorships, business accounts, mentorship, or other means.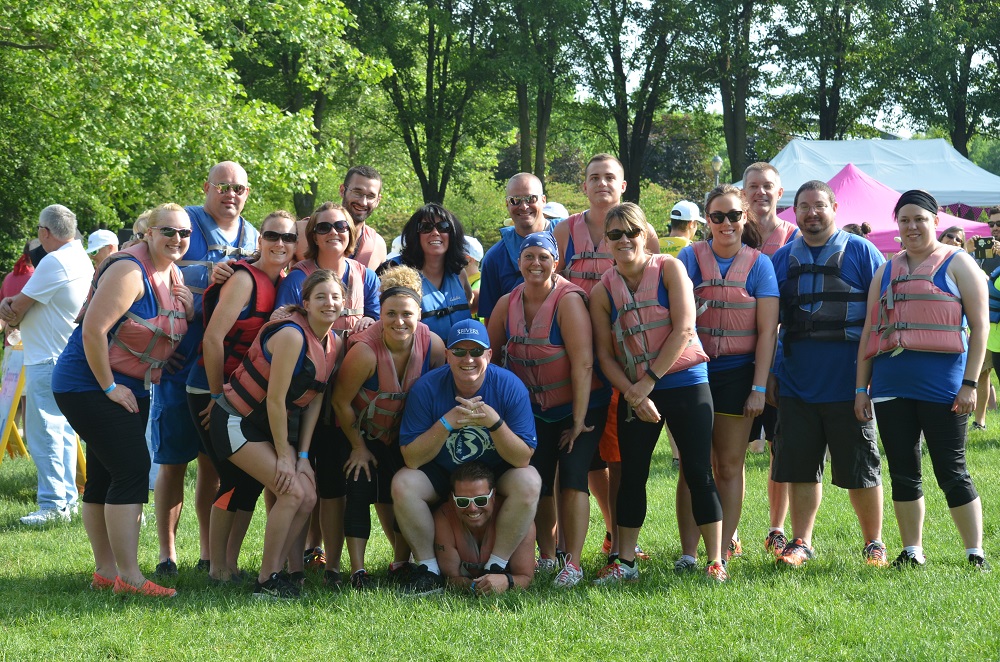 We continually seek out and offer leadership and career path development opportunities, as well as tools and resources to improve the physical and emotional well-being of all of our employees. But we won't stop here. We regularly request open and honest feedback so that we can continue to improve in all areas of our workplace to ensure our team is happy, healthy, and inspired!
Does 3Rivers sound like a great fit for you? Check out our current Career Opportunities today!
You might also like: 3Rivers: People Helping People | Not Your Cookie-Cutter Credit Union | A Year of Giving: The 3Rivers Credit Union Foundation | The Difference Between Banks and Credit Unions | Careers at 3Rivers